With news hitting this week that combined App Store and Google Play revenues totaled $34.4 billion in the first half of 2018, up 27.8% from last year, it is clear that mobile app growth isn't slowing down. If you haven't taken the plunge into this rapidly growing market yet then check out these reasons why your business needs a mobile app.
Excellent Branding and Direct Marketing
As we noted in our previous article, mobile is now the most used computer category. Time spent on mobile phones in apps or browsing the web continues to grow every quarter and has already surpassed time spent on every other type of technology. This means that if your business doesn't have a mobile app it is missing from the area where your customers spend most of their time.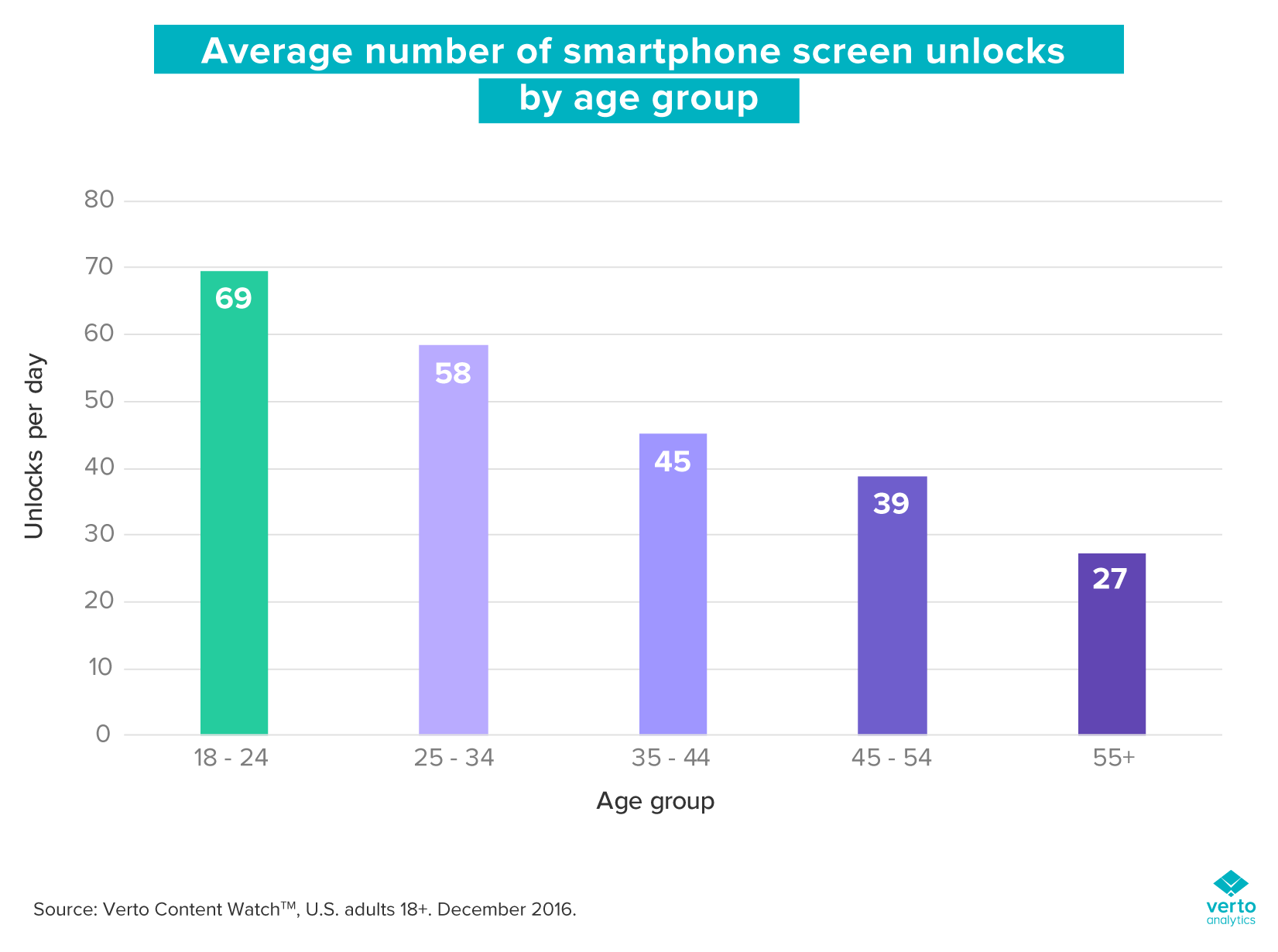 Being installed on your customer's phone helps you and your brand stay top of mind. By placing your app icon on their home screen you can create multiple brand impressions every day as they swipe through their apps, even if they end up choosing to use a different app at that moment.
Beyond just brand impressions a mobile app also gives you the ability to market directly to your customers with push notifications, personalized recommendations, and reminders. Leveraged correctly, this prime placement can create new opportunities for you to directly engage with your customers, to understand their needs, and serve them better.
Build Customer Loyalty
Offering a loyalty program is a proven way to increase visits and to keep customers engaged with your business. Mobile apps have improved the loyalty program by making it easier to use for the customer and more beneficial for the business owner.
Modern loyalty programs can easily keep track of who your customers are, how much they spend, and what they buy, which means you can offer them a more personalized experience than ever before.
A good mobile loyalty program allows you to quickly segment customers for marketing efforts, identify developing trends in your customer base, and offer personalized rewards and incentives to your customers that convert into more visits and higher ticket prices.
Mobile loyalty programs offer so many benefits and opportunities that it is no surprise a survey of small business owners by Clutch found that they felt the most valuable area of their apps were the customer loyalty features.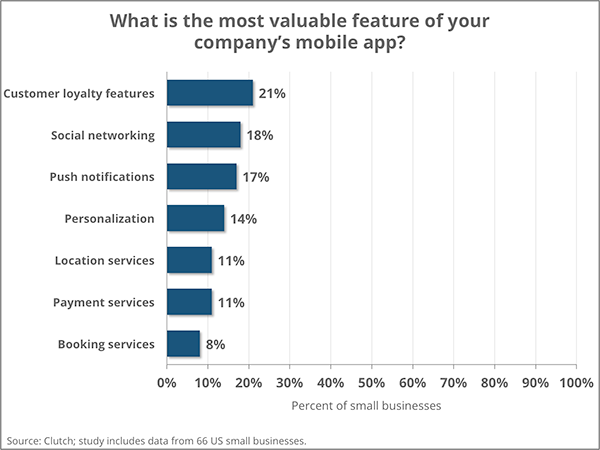 Increase Sales
A well designed mobile app can increase sales for your business in multiple ways. First, an app can serve as a mobile point of sale in your customer's pocket that can be accessed anytime. No matter where they are, if they have your app, they can now easily make a purchase with you. Mobile shopping apps also reduce the number of steps a user needs to take to complete a purchase, which can lead to increased sales.
Targeted marketing and personalized promotions are another great feature of mobile apps. By notifying customers of promotions or deals that best pertain to them personally you can build a better connection with your customers and increase sales by fulfilling their specific needs and wants.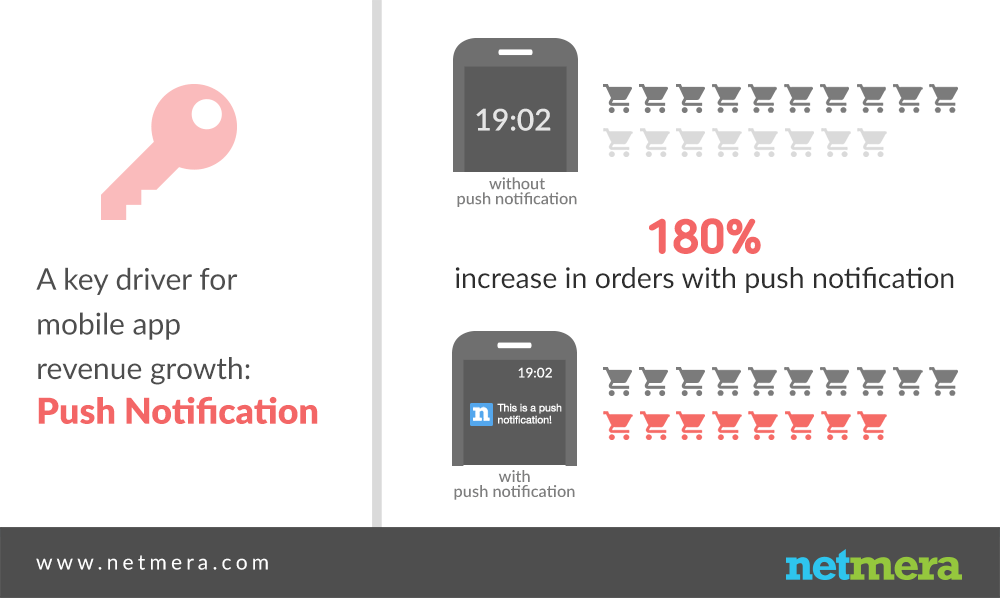 We are already started to see the benefit of mobile shopping and personalization play out in the marketplace. During the 2017 Thanksgiving shopping season mobile shopping grew substantially to hit more than $2 Billion in revenue on Cyber Monday. Mobile shoppers also accounted for more than 61% of sales on Thanksgiving Day, surpassing traditional computers for the first time ever.
Moving forward businesses that don't offer a great mobile shopping experience will find it very hard to compete with those that do.
Improve Customer Experience
We have already seen how increased personalization can improve your customers shopping experience but there are other ways that a mobile app can better connect you to your users.
Mobile apps improve the customer experience by enabling direct communication between you and your customer. This allows for a quick response to customer issues and it can help to keep customer complaints and problems off social media.
By offering a feedback mechanism you can not only ensure that customer issues are handled correctly, which is especially helpful when your business grows to multiple locations, but you can use the app to help improve a bad customer experience with a personal discount code or other incentive to visit again.
Another smart move is to flag poor feedback for a quick response by customer service but to also encourage users with good feedback to post their review to Yelp or other social media sites. Once a user has a good experience and shares it with you they are more likely to sing your praises in public.
Don't Miss This Opportunity
As the mobile marketplace continues to grow there are more reasons than ever before to develop a mobile app for your business.

The good news is, you don't have to try and tackle this competitive market alone. I have been developing mobile apps since the launch of the App Store and in that time I have helped dozens of companies improve their business with mobile technology. From consumer apps to streamlining internal processes I have helped my clients do it all.

If you have questions, or you would like to talk about your app development needs, schedule a strategy call with me by tapping the button below so we can get started.