As we bring 2018 to a close this evening I thought it might be a good idea to think back over the books that I enjoyed over the last year. I love to read, and in addition to what I read online I try to spend at least a little time each day reading a book as well. I think that writing online has really changed to better fit the medium of the web but that means that it's not always the best way to absorb information. I really enjoy being able to settle in with a book and cut away the distractions that are always there when you are on a computer or phone.
So, here are 4 books that I read in 2018 that made an impact on me. Maybe they could make an impact on you in 2019.
Titan - The Life and John D Rockefeller, Sr.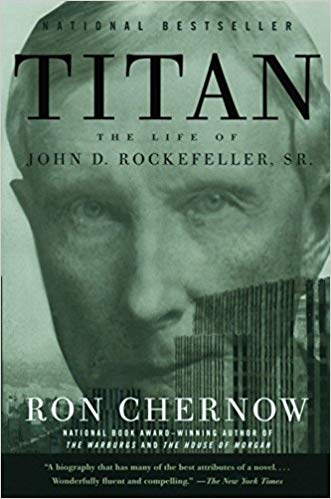 Titan: The Life of John D. Rockefeller, Sr. is a massive book! It is one of those, cover every detail, biographies that can seem to drag in places but does a great job of painting a picture of the subject that you couldn't get otherwise.
Part of the reason the book is so long is simply because John D. lived such a long and eventful life; there is a lot to cover! From his early life living on the fringes of civilization to his massive charitable works, and all the ruthless business practices in between, this book covers all the endeavors of one of American's greatest entrepreneurs.
With all the talk today of monopolies in the tech industry it is really fascinating to look back at perhaps the greatest American monopoly, Standard Oil, and see how it relates to the business landscape we face today.
Zero to One: Notes on Startups, or How to Build the Future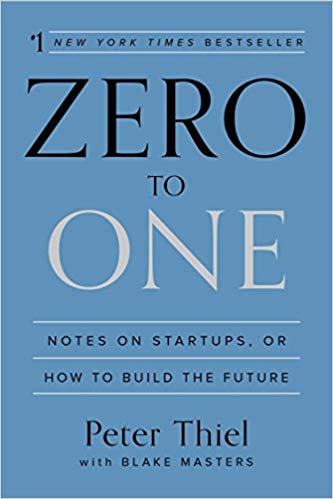 Zero to One by Peter Thiel is a nice, short followup to a massive book like Titan. Clocking in at only 224 pages this book is an easy read but it is chock full of interesting thoughts on not just how to build a startup but why you should build a startup.
This was actually the second time I've read this book but even on a second reading I still got so much out of it. The whole concept of Zero to One is that great success and wealth is built when you do something that has never been done before. If you're just starting another business that does an existing thing a little bit differently then you are setting yourself up for constant struggle with the existing competition. By building a business that doesn't exist, or is 10x better than the existing alternatives, you can reap monopoly style profits and put some real distance between yourself and anyone else that tries to compete with you.
It's easy to look around today and find 100 people telling you to start an online business just like they did, they will even sell the system to make it work! Reading Zero to One was refreshing because it reminded me that the real innovations are still out there waiting for us to discover them. All we have to do is pick up our eyes and look a little farther out.
Sam Walton: Made in America
Sam Walton: Made in America is a great autobiography from a man who, love him or hate him, completely transformed American commerce. By writing the book in his own words Sam is able to tell his side to the story of Wal-Mart and how it grew into such a gigantic success. Starting from his first experience running a Five and Dime store to the national rollout of Wal-Mart Sam delivers great lessons on starting and then growing a business.
I was on something of a biography kick this year and I read several biographies about different figures in American history and business. There were two things that really made Sam's book stand out from the others for me. First, Sam frames everything about his business in the view of a retailer, which is something that I haven't had much experience with and therefore is an area where I can learn a lot. Reading about his experiences in merchandising items, displaying them, and promoting them was really valuable to me in thinking about how I position my digital products and services.
The second reason this book really resonated with me is that the writing style is very genuine. While writing the book Sam knew that his time was running out due to illness and I'm sure that put an extra urgency in his writing that isn't normally there is business books. It is always interesting to hear from those who have gone before you and Sam did a great job of telling his story in a way that spoke to me on both a professional and personal level.
Babylon's Ashes
Because all work and no play makes Jack a dull boy, I always throw in a few fun reads throughout the year to keep things interesting. One of my current favorites are the Expanse books from James S. A. Corey. They do a great job of telling an epic story of political intrigue and adventure set against the backdrop of space travel in a universe that doesn't rely on warp drives or hyperspace. Babylon's Ashes is the sixth novel in the series and it was one of the best yet. I obviously don't want to spoil any of the story here but if you're looking for a new sci-fi book series to dive into you should definitely give The Expanse a shot.
There you have it, my top books from 2018. I hope you had a great year and I wish you an even better one to come. And, if you don't already, I suggest making some time to read through a few books in 2019. I'm sure you won't regret it.
Happy New Year!